Looking for new resin to try with your SLA 3D printer? There are a ton of options, but which brands can you trust? Which resins are the toughest or most flexible? Below are our choices for the best resins for 3D printing. We've got you covered whether you just want good, cheap resin or need the strongest, toughest resin.
What to Look for in the Best 3D Printing Resins
Before choosing a resin, first check your printer's solidifying wavelength. This number is measured in nanometers (nm) and most commercial SLA printers use resin which solidifies when exposed to 405nm UV light. For that reasons, all the resins on this list work with 405nm printers, though some have a range of solidifying wavelengths.
It's also important to know whether your SLA printer uses a laser or DLP (digital light processing). Lasers cure resin one point at a time, while DLP shines a projection of each layer, curing the a model layers at a time. Most low-cost SLA printers like the ELEGOO Mars, Anycubic Photon, and QIDI TECH Shadow 5.5 fall into this category. These printers are also often labeled as LCD printers. Due to their popularity, our list only includes resins which work with such LCD printers.
There are a few other important numbers to consider before choosing resin, including tactile strength and elongation. Combined, these features determine how flexible and pressure-resistant your model will be. Hardness is another factor to consider, as it refers to how easily your model's surface is scratched or punctured. It is sometimes called Shore Hardness or Shore D. For all these metrics, higher numbers are better.
The Best Resins for SLA 3D Printers
The Best Cheap 3D Printer Resin
Nova 3D Printer Resin
Nova 3D Printer Resin comes in a nice variety of colors from clear to green, with most colors available in both 500ml and 1L sizes. All colors use a low-odor recipe which helps those with sensitivity to the resin fumes produced during printing. Honestly, who likes the smell of uncured resin?
That's not all there is to like about this resin, though. Nova 3D Printer Resin also cures faster than other brands, meaning you can cut your layer exposure time down by seconds. Customers regularly report dropping 2 or 3 seconds per layer when using Nova 3D Printer Resin, saving them hours of time in the long run. Last but not least, Nova 3D Printer Resin is surprisingly affordable. A litre in any color costs under $40! All these features mean Nova 3D Printer Resin is our choice for the best everyday resin.
The Best Odor-Free 3D Printer Resin
Anycubic ECO UV Resin
Anycubic make several kinds of resin but their ECO UV Resin is our favorite. Made from a soybean oil base, this remarkable resin emits almost no odor while printing. If you worry about running your SLA printer around children, animals, or yourself due to printing emissions, Anycubic's ECO UV Resin was made for you.
You must still observe some safety precautions when using this resin, like wearing gloves and a face mask. However, you can wash completed models in warm, soapy water instead of an isopropyl alcohol bath. Completed models made from ECO UV resin are also biodegradeable, which is another bonus for eco-conscious customers.
As expected, this resin is more expensive than most, but it's also healthier for your family and the environment.
The Best Flexible 3D Printer Resin
Siraya Tech Tenacious
Most 3D printing resins are quite brittle, unable to recover from stretching or sudden impact. Models made with Siraya Tech's Tenacious resin, however, are much more resilient thanks to a whopping 75% elongation. That's compared to other resins which fall in the 1-5% elongation range. While this resin isn't rubbery or elastic like models printed with flexible filament from FDM printers, it's a huge improvement compared to normal resins.
You wouldn't need this resin for everyday tasks, but when you need a model to bend or bounce, we trust Siraya Tech Tenacious resin.
The Best Tough 3D Printer Resin
Siraya Tech Fast
As you might guess from the name, Siraya Tech Fast cures pretty quickly, but that's not the best part about this resin. Described as "ABS-like", those familiar with FDM printing know that ABS is a strong and hard material. As such, this resin boasts an impressive Shore D 72 hardness, good 6% elongation breaking point, and an average tensile strength around 35Mpa. All this means that your models come out more resilient and resistant than with typical resins.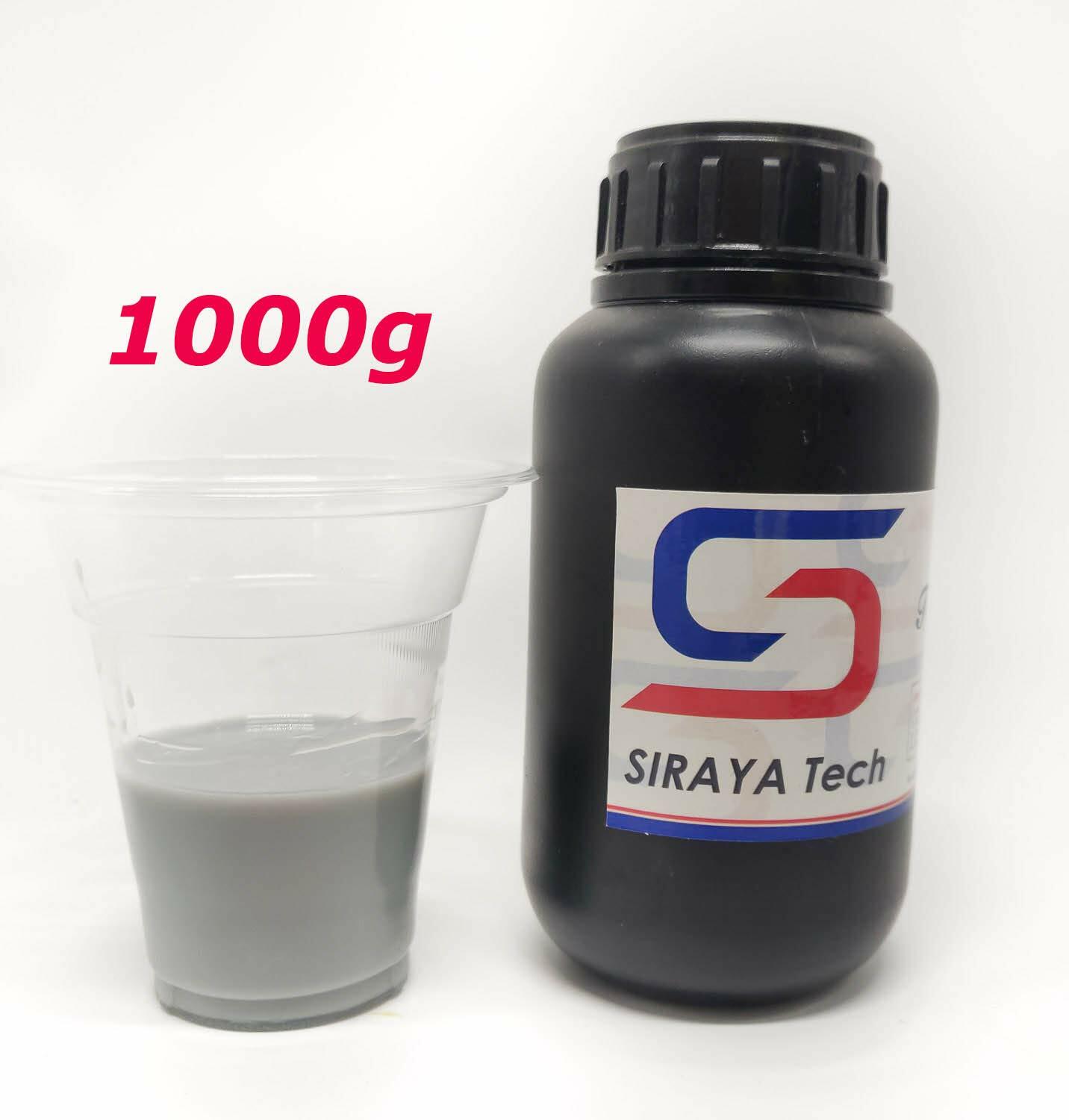 Perfect for those who print prototypes and working parts, Siraya Tech Fast is also great for people who print highly detailed miniatures. Where more brittle resins may cause some of the smaller details, like goblin spears, to crack off at the slightest provocation, Siraya Tech Fast makes minis that are here to stay.