The Best 3D Printers for the Holidays
Whether you're shopping for your first printer or your fifth, it's important to stay up-to-date with the best 3D printers on the market. This is especially true when buying a 3D printer as a gift. You want to pick the best printer to match your budget and experience level. That's why we made this list of the best 3D printers of 2019. These are the top printers around whether you're buying for yourself or as a gift for someone else.
Best Cheap 3D Printer: Creality Ender 3
It may not be the prettiest machine on this list, but the Creality Ender 3 remains one of the most popular 3D printers for a reason. Makers of every skill level can't get enough of this cheap, easy-to-use, and versatile printer. Despite a market awash with other sub-$300 printers, the Ender 3 reigns supreme.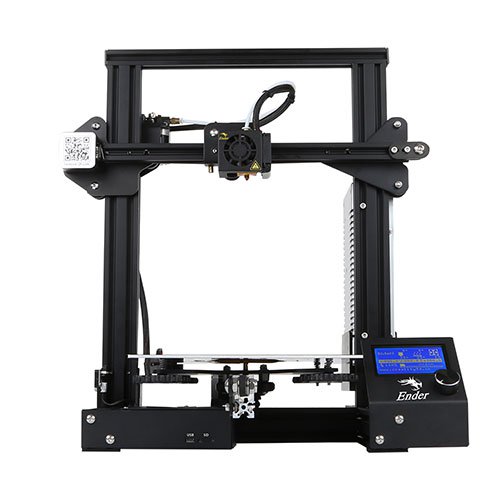 This printer requires some light assembly, but most users have no problem following the included instructions. All tools and parts are included with the box and assembly takes under an hour. One of the best parts of owning an Ender 3 is that the online community is enormous, so if you have any questions the answer is probably already online.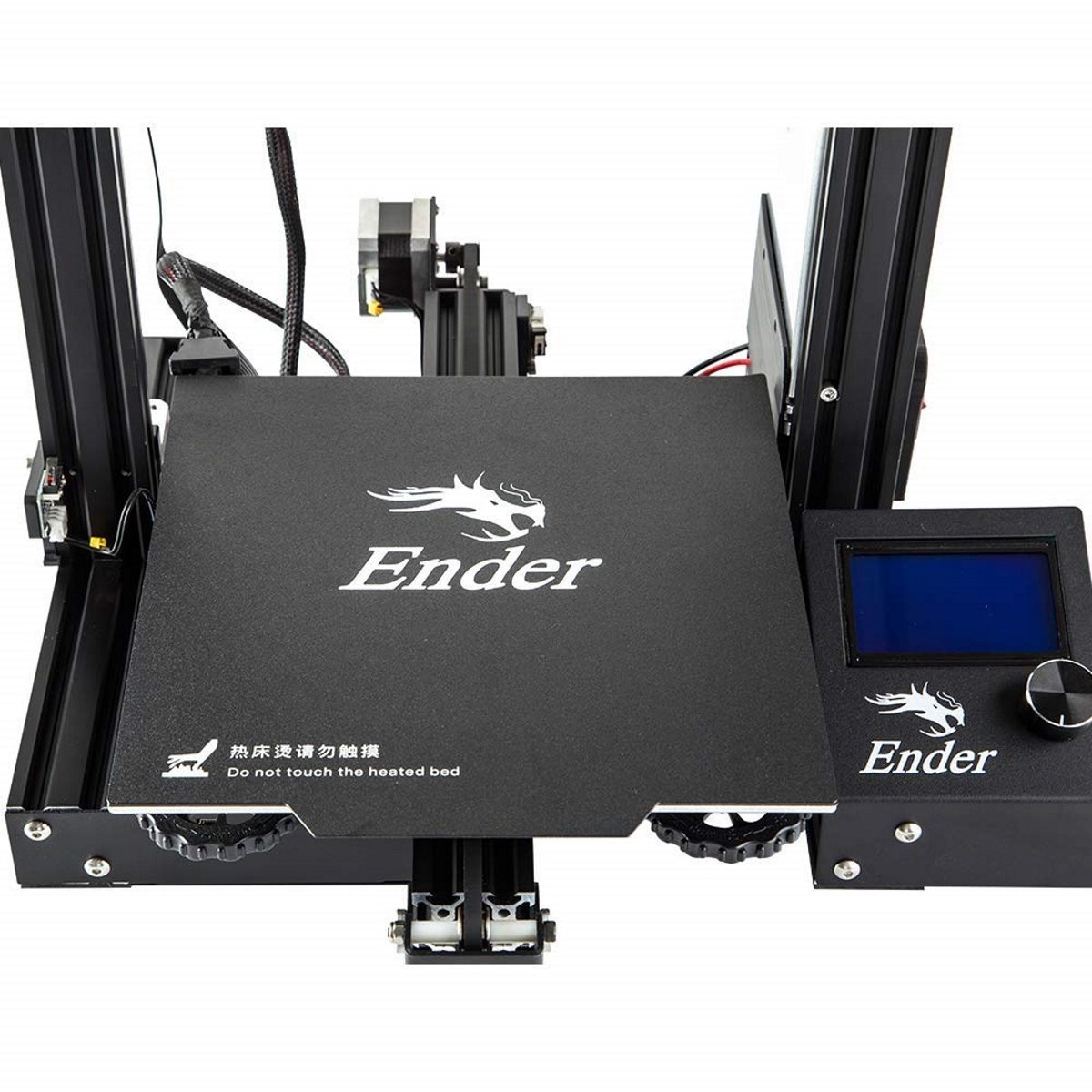 The Ender 3 also offers incredible print area for its price. Compared to other budget printers, the Ender 3's 8.6" x 8.6" x 9.8" build volume blows away the competition. There's honestly not much else to this barebones printer, though you will enjoy a heated, removable print bed that makes adhering and removing your PLA models much easier. Whether this is your first 3D printer or just another workhorse in your collection, the Ender 3 delivers dependable performance at an unbeatable price. Learn more about this printer by reading our full Ender 3 review.
Best 3D Printer for Beginners and Kids: Flashforge Finder
While not exactly the newest or most impressive 3D printer, the Flashforge Finder is perfect for absolute beginners. Many people try the Finder first before investing in a more expensive machine.
As you would expect from one of the best budget 3D printers, the Flashforge Finder offers a lot of bang for your buck. The frame is heavy, sturdy, and durable, made from alluminum and hard plastic. Although it looks enclosed, the sides are actually open, allowing you easy access to the finished model inside. Print in PLA inside a 5.5" x 5.5" x 5.5" build space, which is about average for printers in this price range. Although being limited to PLA may seem like a downside, it's actually perfect for beginners, children, and educators because PLA is easy to work with and emits no toxic fumes. It's also biodegradable, making it ecologically friendly.
We also like that the Finder includes an big, bright touch screen and plenty of online and offline connectivity options. Despite being an older model with some filament limitations, the Flashforge Finder is still one of the best budget 3D printers around. For more info check out our full Flashforge Finder review.
Best All-Around 3D Printer: Flashforge Creator Pro or QIDI TECH X-Pro
Since these two printers are almost exactly the same machine, we thought it was only fair to recommend them both as the best all-around 3D printer on the market today. These two machines have everything you could want from a 3D printer including dual extrusion, the ability to print with ABS, PLA, and flexible filaments, heated print beds with optionally enclosed build areas, and sizeable build print volumes.
We discuss the differences between these two 3D printers in more detail in our Creator Pro vs X-Pro article. If you don't feel like reading that, the bottom line is that the two printers are so alike that the only real reason to buy the Creator Pro is for the Flashforge brand. Brand snobbery aside, the QIDI TECH X-Pro actually has a smarter design and an updated touchscreen interface along with its lower price tag. Whichever you choose, these printers both represent the best in mid-range 3D printers with their high-tech, yet user-friendly, features.
Need more info to make the best decision? We also have in-depth reviews for each printer. Click here for the Flashorge Creator Pro review and here for the X-Pro review.
Best Prosumer 3D Printer: QIDI TECH X-Max
When you want the very best in consumer-grade 3D printing, the QIDI TECH X-Max is the luxury printer for you. Outfitted with the latest user-friendly technologies and capable of ultra-precise printing, the X-Max is almost peerless.
This large printer offers an enormous build volume of 11.8" x 9.8" x 11.8" and is capable of printing with almost any filament. This includes PLA and ABS, to flexible and exotic filaments. The fully-enclosed design is built like a tank and reduces both the noise and any unpleasant emissions from melting filament. Of course, it also comes almost completely assembled and requires no mechanical skill to set up. From there, operation is a breeze whether you consider the large color touchscreen, multiple connectivity options, or the flexible, removable build plate which makes removing your models foolproof.
Although it's the most expensive printer on our list, we think the QIDI X-Max is worth every penny. This 3D printer offers the most seamless user experience alongside a large build volume and almost unlimited filament compatibility. Read more about this incredible machine at our QIDI X-Max review.