In light of Covid-19, the 3D printing community has been committed to supporting our hardworking medical workers. Supply shortages are a serious issue, but 3D printing has helped provide relief in a number of new and interesting ways. Companies, colleges, and individual makers have all come together to provide PPE and testing supplies to where it's needed most.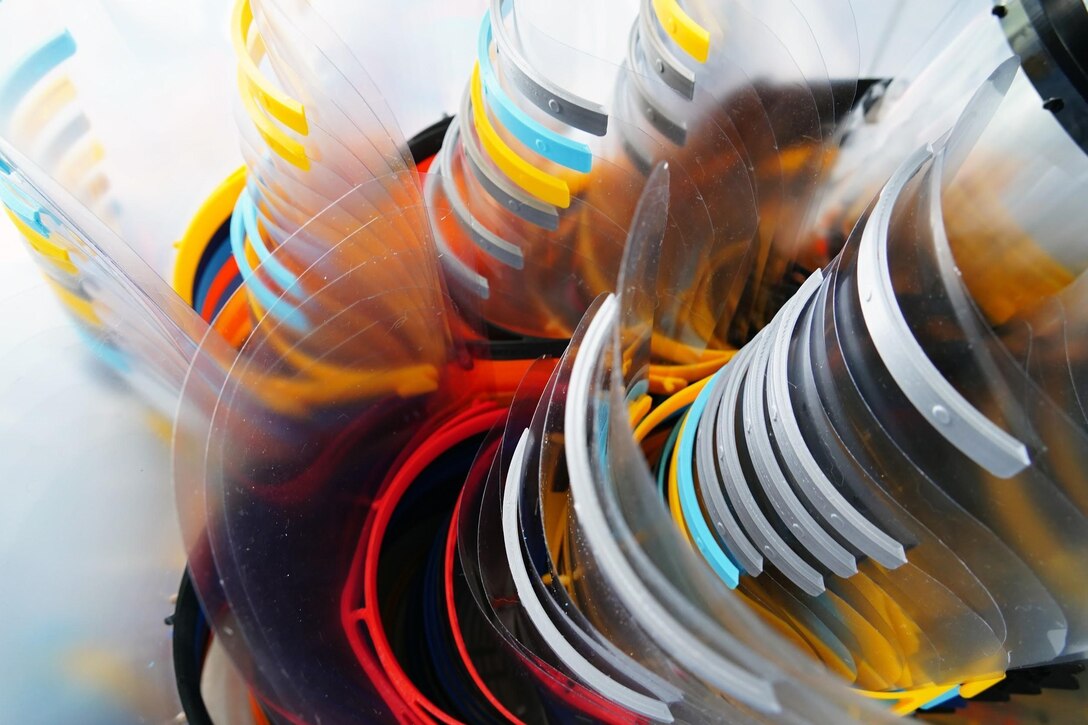 Below we look at just a few ways the community has risen to the occasion to help battle this pandemic. At the end of the article we give you some tips on what you can do to join the fight and put your 3D printer to good use.
Coming Together to Fight Covid19
Formlabs
Formlabs have done some incredible work in a short amount of time. Their two most important designs include nasal swabs and BiPAP adapters. By designing and printing their own swabs, Formlabs are able to make up to 100,000 swabs per day, which they sell at cost to hospitals in need. In fact, Formlabs sells all of its Covid-19 relief products at cost, meaning they don't turn a profit.
Their 3D printed BiPAP adapters are also helping to save lives. These ingenious devices convert BiPAP machines into ventilators, helping in the case of ventilator shortages. Formlabs also produces tube splitters, face shields, and other 3D printable components in a continuing effort to combat shortages.
HP
HP have also had an impressive response to COVID-19. In addition to donating millions of dollars to various research efforts, HP have also donated 3D printers and other electronics directly to hospitals. Additionally, they have designed many small but useful 3D printed objects to help medical professionals perform their jobs. These devices include face shields, hands-free door openers, FFP3 Face Masks, and components for field ventilators.
Helpfully, HP have even made many of their files public, meaning you can print many of their designs for donation, so long as you don't profit off their sale.
Tangible Creative and Makerbot
These two companies have teamed up to help distribute thousands of 3D printed face shields across NYC, the hardest-hit city in the US. Better yet, they've made their designs available for anyone to use. You can learn more about their efforts in collaboration with the Columbian University Libraries at www.covidmakerresponse.com.
Lehigh University, Moravian College, and the University of Massachusetts Lowell
After local hospitals reached out in need of dwindling supplies, both Lehigh University and Moravian College answered the call by 3D printing face shields and stethoscopes. Although their efforts are limited, they're having a big impact in their local communities.
Similary, the University of Massachusetts Lowell has donated hundreds of face masks and ear savers to multiple hospitals in need. The efforts on behalf of these schools requires students to monitor the 3D printer fleet 24/7, but the students are all happy to do their parts.
How Can You Help?
Do you have some spare plastic and an idling 3D printer? Looking for ways to help during the Covid-19 pandemic? Shortages are a persistent problem as more people get sick. While advanced and complex medical items can't be printed by home users, there are still things you can do to help!
Face shields, ear savers, and door-handle openers are all great items for home makers to print. These items are easy to sterilize and offer one-size-fits-all designs. Before you go printing dozens of ear savers, though, be sure to call first and ask what your local hospitals may need.
It should go without saying, but please don't try to profit off these items. Donations are great, but attempting to profit off a tragedy or other peoples' designs is not cool.
Now that that's out of the way, here are some resources to use if you're looking for 3D printable items to donate.
COVID-19 applications and designs by HP
Tube Splitters and Face Shields by Formlabs
Various designs for Ear-Savers and Door-Handle Openers
Finally, before you begin, be sure to read up on FDA standards for 3D printed medical gear.